Current Issue
Vol 2 No 4 (2019): Reprints of KuK2012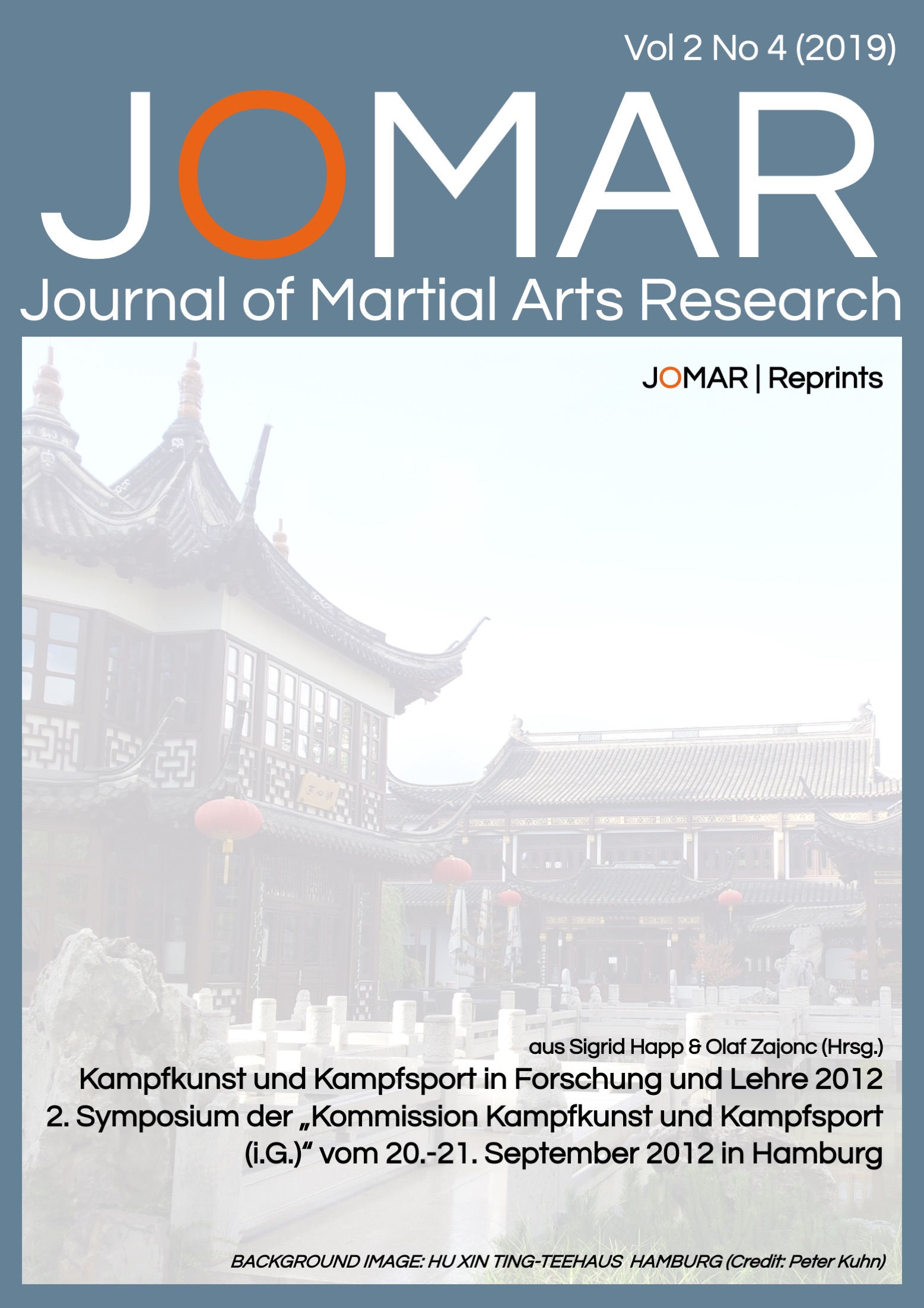 Reprints of contributions of the first annual conference of the dvs commission 'Martial Arts and Combat Sports' 2012 in Hamburg. Publisher/Responsible Editor: Martin Joh. Meyer.
To enlarge cover click right mouse button and select "Open image in new tab".
Photo: Peter Kuhn
Papers will be published successively after receipt.
View All Issues
The JOMAR | Journal of Martial Arts Reseach is an interdisciplinary forum for scientific and practice-oriented discussion of martial arts, combat sports and self-defense. With theoretical and empirical contributions, it represents the current state of scientific debate, not only from the perspective of the sub-disciplines of sports science, but also from the perspective of related scientific disciplines.